Launch of new van service for elderly worshipers at the Kaaba shareef | Latest News 2021 | tipsrival.com
A new battery-powered van service has been launched at the Kaaba for elderly worshipers and worshipers.
According to foreign media, the new van service to inaugurate the elderly and disabled worshipers in the premises of Masjid-ul-Haram was inaugurated by Sheikh Dr. Abdul Rehman Al-Sudais, Chairman of the General Presidency of the Holy Mosque.
This service will be used for transportation in and around the Masjid al-Haram.
In this regard, the Imam of the Kaaba, Dr. Abdul Rahman Al-Sudais, while speaking on the occasion of the inauguration of the facility of motor vehicles for the worshipers and devotees in the Masjid Haram, said that the purpose of this new service is to facilitate the guests and worshipers of Allah. To do
On the other hand, Dr. Abdul Rehman Al-Sudais stressed on the need for full implementation of Corona Precautions and said that all necessary measures should be taken to prevent the coming Corona epidemic in Haram Sharif.
"Keep social distance, clean your hands with a sanitizer and cover your face with a mask," he said.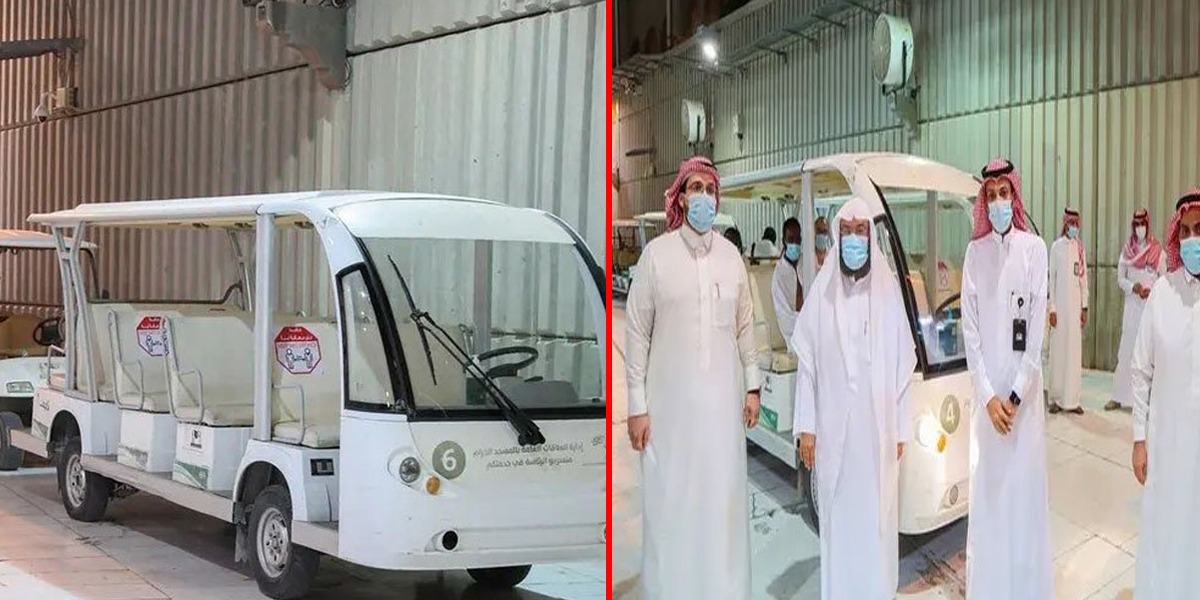 Chairman Sheikh Dr. Abdul Rehman Al-Sudais further said that several places have been allotted for the new car service.